1
« on: February 24, 2017, 03:32:49 PM »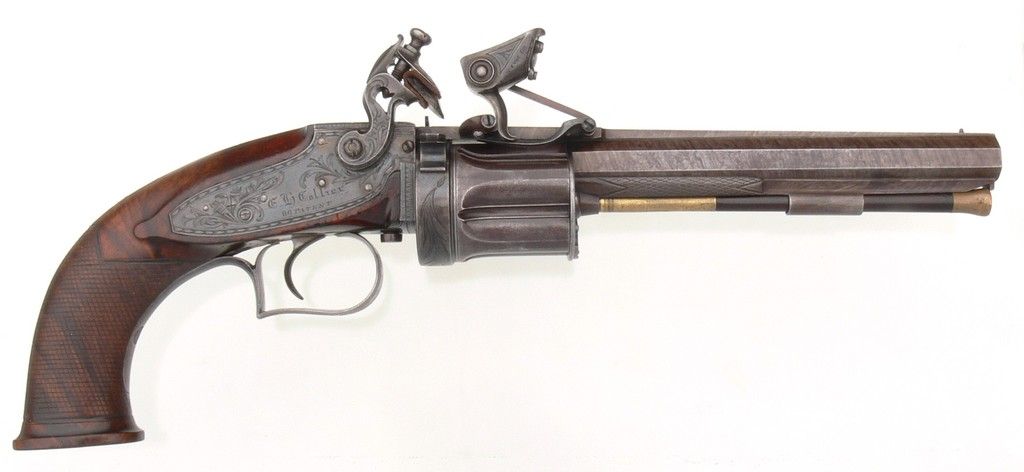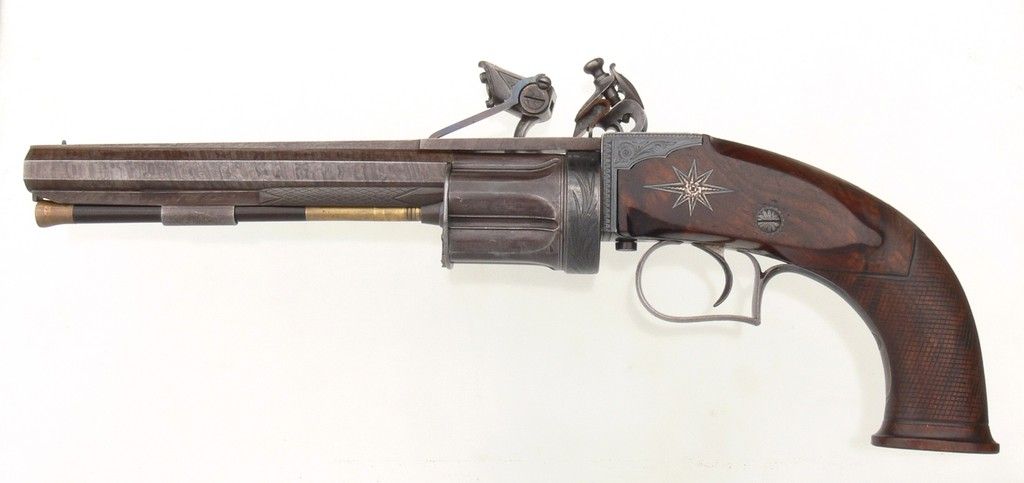 I know this is a Percussion Revolver site, but I think it interesting for us to look at a revolver, not a percussion one, but the one that was the immediate predecessor and of direct influence. It is known that a young Samuel Colt saw a Collier Flintlock Revolver while he was on a sea voyage. The Elisha H. Collier of Boston patented them in England in 1818 after he apparently decided it would be better for him to patent it and market it there. He was a protégé of Artemus Wheeler of Boston, who had a prior patent for a revolving long arm that was actually tested by the U. S. Navy at that same time.
Colt refined the hand revolved system that he saw in the Collier revolver by devising and patenting the automatic revolution of the cylinder by the cocking of the hammer of the revolver as we know it today. One of these is in the Colt Collection in Hartford.
Some later Collier revolvers were converted to and made as true percussion guns. The company that actually made the Colliers is not yet known today as Collier was an inventor, not a maker. Still a very important gun in the study of the Percussion Revolver. Collier revolvers were made as pistols and long guns.
There are only 50+ Colliers of all configurations known, and less than 2 dozen exist today of the example pictured here.
I hope that it will be alright for us to have a little departure from picturing percussion revolvers since this one was so important to their development.